10 Years of No Nasties
We started No Nasties waaaay back in April 2011. It's been 10 YEARS!
10 years of making 100% organic cotton clothing!
Back in 2011, "Sustainable Fashion" was not even on the radar for most people. "Organic" was in its nascent stages, "Fairtrade" was unheard of in India, and "Vegan" was either mocked or simply ignored.
And today, all these terms have become mainstream all over the world. Such a wonderful journey it's been!
10 years is a huge milestone
We want to celebrate in the greenest way we know - by planting trees!
10,000 trees, to be precise!
We've partnered with Ecologi for the tree planting, and the trees will be planted all over the world from Madagascar to Mozambique to Nicaragua by Eden Projects (ps: they've planted over 485 million trees in 8 countries already!) Talk about going global!
10,000 trees is a lot! How are we going to get there?
We usually plant one tree for every product you buy (Buy-1-Get-1-Tree). But this month, we're going to plant TEN TREES for every product sold.
Yep, you heard that right - 10x the trees! (hence, #nonasties10x)
Who's counting?
Ecologi is! The No Nasties tree counter below will show you how we're doing in real-time.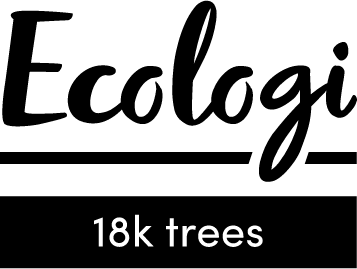 But wait, there's more!
FYI, this tree planting drive is in addition to our on-going carbon neutral program.
We are still offsetting the carbon footprint of producing our clothes,
We are still offsetting the carbon footprint of shipping to you,
AND we are planting these 10K Trees above & beyond that.
So we're not just net-zero for our carbon footprint, we're actually climate positive! Wild, isn't it?
Are you rooting for us?!
3 simple ways to help us get to 10K trees: 
1) Buy from us.
Every product sold = 10 trees. It's that simple.
(AND all our clothes are 100% organic cotton, made in Fairtrade certified factories, using vegan materials and shipped to you in plastic-free packaging with full carbon offset for production and shipping too. I mean, c'mon, people!)
Shop Men | Shop Women | Shop Accessories
(but remember it's only for this month of April, so don't wait too long.)
2) Plant directly in the No Nasties forest
Go to www.ecologi.com/nonasties and click on the "Add more impact" button.
Gift us some trees for our 10 year anniversary.
3) Tell your people. 
They deserve to know.
Oh what the heck, we'll even give you an incentive to do it. For every social media post with #nonasties10x and tagging @nonasties, we'll plant yet another tree (upto our 10K goal).
Q&A
Where are the trees being planted, what kind of trees are being planted, who's planting them, who's taking care of them...?
For all these questions and more, head over to the Ecologi FAQs.

How do we know the trees are planted? 
This entire effort is going to be transparent. You'll be able to find the tree planting data and certificates and invoices for purchasing trees on the Ecologi About page.
Got more questions?
Email us at yes@nonasties.in - we like talking to you!
Finally,
This one's from the heart, with all the feels...thank you!
Thank you for 10 years. Wow.